After a short stay in Amsterdam, we took the Thalys to Paris. It was a pleasant journey that took a little over 3 hours.
Thankfully, we took the train on that particular day as just a few days later, a gunman boarded the same train and planned to shoot innocent passengers as the train sped through Belgium! Good thing there were 3 men – 2 Americans and a French national who stopped him! It's still a running joke that if it were Alvin and me on that train, God knows what would have happened. :)) But I digress.
Getting there
We arrived at Garre du Nord station where we were able take the Metro to where our hotel was.
We were lugging around big suitcases and one thing I should tell you is that Paris Metro stations are not that conducive for people with humungous trolleys with them.
I knew this already and I know I should have packed less but we were staying in Europe for 3 effing weeks! I'm not the backpacker type of traveller either – I need my hair products and I will never sacrifice my clothing choices. So I pulled and huffed my way to the other side of Garre du Nord.
Alvin tried to help me but I was too proud. I did let a couple of French guys help me carry my suitcase up a few flights of stairs in two separate incidents. For two good reasons – 1, my suitcase was indeed heavy and 2, I just want show Alvin that I still got 'it'. :-P Whoever started the rumour that the French are snobs, I really have no idea whom you've met. The last time I was in Paris in 2013 and on this recent visit as well, I've only met kind and helpful Parisians!
We got off at Plaisance where the hotel was a good 10-minute walk from. It's not too far, to be honest. But with heavy luggage, it did feel like forever.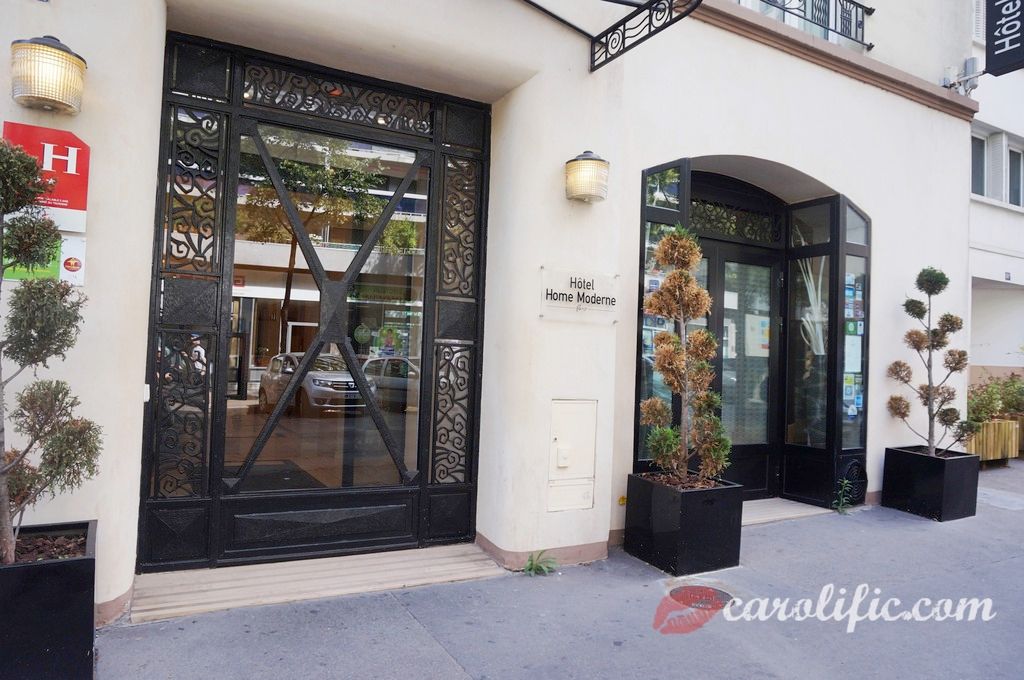 Location
Hotel Home Moderne is located in the 15th arrondissement so it's not too near the city centre and all the attractions. However, with the Paris Metro line, everything in the city and its outskirts are always easily accessible.
It's more of a residential area where there are quaint cafés and small restaurants. If you want to see actual Parisians (even in the summer!), I suggest you stay here. You also get the feel of actually 'living' in Paris because of the neighbourhood.
It's a tourist-friendly area but not touristy – you get what I'm saying? There's an abundance of small grocery stores which also makes everything easier.